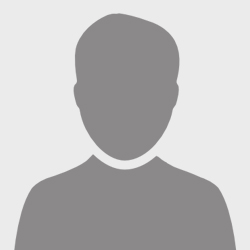 Mr
John Quansah
Research Fellow/Officer
Email
John Quansah is a Research Fellow and Head of the International Development Unit at the Technology Consultancy Centre (TCC), Kwame Nkrumah University of Science and Technology, Kumasi (KNUST).
He holds a bachelor's degree in Agriculture from KNUST and a post-graduate certificate in Agric. Engineering and Mechanization from Silsoe College of the Cranfield University in England. Other training include the following: a diploma in Vocational Education and Training Policy Analysis from the ILO International Training Centre in Italy, Certificate in Small Industry Management Consultancy from the National Institute for Small Industry Extension and Training in India, and a certificate in Energy Planning and Environment Management from Aalborg University in Denmark.
Positions held at the TCC include Research Fellow from 1979 to 1986; Manager, Intermediate Technology Transfer Unit (ITTU) of the TCC 1986 to 1993; Director of TCC from 1993 to 1997.
Currently, he is a Research Fellow at TCC; John Quansah has undertaken projects and consultancies in the following areas; development and transfer of sustainable technologies in the agricultural sector, technology and management consultancies for Micro, Small and Medium Enterprises, Cluster development and International Development Design, renewable energy for sustainable development.
Some of the major projects he has been involved in include the development and fabrication of Intermediate Means of Transport ( a World Bank funded Project), development and manufacture of cassava grating machines, oil palm processing machines and equipment, rice threshers and winnowers and rotary planters for grains and cereals.
He has attended many seminars, conferences and training workshops in and outside Ghana including the recent Open Innovation Africa Summit organized by Nokia, infoDev and Capgemini in Kenya in 2010. He has also coordinated the organization of international conferences and summits including the International Development Design Summit (2009) by MIT (USA) in collaboration with the Kwame Nkrumah University of Science and Technology, Kumasi in Ghana